Communiqués de presse
les NEWS de la ZanZanA, l'Emission MeTaL de RTCI
>
Communiqués de presse
Friday, December 20, 2019 - Posted by Replica, in Albums, Vidéo, Communiqués de presse
IHSAHN will release the first of two five-track EPs - inspired by and dedicated to his home county of Telemark - on February 14, 2020 via Candlelight Records.
The first Telemark EP represents the dark, brutal and aggressive side of Ihsahn's compositional identity. With three new original songs and two ferocious cover versions, it represents a celebration of the defiant spirit that first inspired him to follow a creative path, forming Emperor, three decades ago.
Ihsahn further explains; "The title of the EP is Telemark – it's the county I grew up in and still live in, so the whole thing is situated there and very much inspired by that. So you could say it's a roots-orientated album. I decided early on that I wanted this to be very purely related to black metal aesthetics. I wanted to distil the basic, bare bones black metal influences of my musical roots, given the overall concept, writing something for and from Telemark. I decided to do Norwegian lyrics for the first time, too. It feels very much closer to home in many ways."
TRACKLIST
Stridig
Nord
Telemark
Rock 'n' Roll Is Dead [Lenny Kravitz cover]
Wrathchild [Iron Maiden cover]
Having spent the last few years steadily becoming a prolific live performer, both with his solo band and a rejuvenated Emperor, Ihsahn already has firm plans to take the Telemark EP out on the road. The new material crackles with live energy and sounds custom-designed to tear people's faces off in the live arena: with grand plans to bring the record's chilling black metal aesthetics to life for some unique live performances, the defiant spirit of Telemark looks certain to shake foundations across the world in 2020.
"My idea all along was that I would perform all the contents of this EP live, but to build the live set, piecing songs from my catalogue that fit with the aesthetics of the EP," Ihsahn concludes. "I was very lucky to be able to collaborate with the Inferno Festival, so I'll be premiering this show at Inferno in 2020. The plan is to then follow up this EP with its aesthetic and musical counterpart, wherein I can distil all those more progressive, experimental and mellow elements of my music."
MORE ABOUT IHSAHN: -
More than any other artist to emerge from the fertile black metal scene of the early '90s, Ihsahn has firmly established himself as an unpredictable maverick. Frontman and chief composer with the legendary Emperor, he re-wrote the rulebook on epic extreme music across a series of albums that are still widely regarded as classics. From the genre-defining majesty of In The Nightside Eclipse in 1994 to 2001's wildly progressive tour-de-force Prometheus: The Discipline Of Fire & Demise, Ihsahn's unique approach and liberated musical ethos ensured that when he embarked on a solo career with 2006's The Adversary, fans were primed to expect the unexpected.
Since that debut's explosive arrival, Ihsahn has forged fearlessly ahead, conjuring an extraordinary catalogue of ground-breaking solo albums along the way. Strong roots in extreme metal have remained an integral part of his ever-evolving sound, but from the saxophone-drenched melancholy of 2010's After to the avant-garde squall of 2013's Das Seelenbrechen and on to the ornate duality that produced the vicious and weather-beaten Arktis (2016) and the icily claustrophobic Ámr (2018), Ihsahn's musical journey has been relentlessly fascinating and frequently revelatory.
0 Comments
Tweet
---
Friday, December 20, 2019 - Posted by Domino Media Group, in Albums, Vidéo, Communiqués de presse
A few weeks after the official release of its debut album French acid-fuzz/psych/rock/stoner duet Electric Jaguar Baby just unveiled a brand new music video illlustrating the single "End Of Doom" (featuring Gabriel Ravera from the Argentinian doom/heavy/psych-rock band Mephistofeles) and available right now on YouTube.
For the reminder, the song featured on their self-titled album still available on CD, LP, Tape & Digital through their own imprint El Diablo Records and Slice of Wax Records (Medicine Boy, etc.) + full-streaming on Bandcamp, all the main legal services and various YouTube channels.
Track list:
1. Backstabber 04:06

2. Witch I Love 03:42

3. Geddit 03:56

4. Storm 02:30

5. Going Thru the Blue 06:46

6. End of Doom 04:20

7.Blood Lust 03:59

8. A Whole Lotta Fuzz 04:06

9. Soul Creeper 06:16
Since their birth in 2015 in Paris, ELECTRIC JAGUAR BABY have no-stop praised the cult of fuzz, offering it tracks born from a gang-bang with Ty Segall, Josh Homme, Jack White and Ozzy Osbourne, sprinkled with retro and occult 70's vibes.
Kitschy shirts and a Big Muff (volume on 11) are enough the fire up the stage, their favourite playground. 4 European tours in 3 years, with groups like Go! Zilla, Black Rainbows, You said strange, the Butcherettes, ZigZags, Death Valley Girls, & L.A Witch.
The jaguars are pumped up : 3 EP in 3 years too, all done following their 100% DIY beliefs, they release a fan- financed first vinyl in June 2018 ("The EP Compilation") on their own record label : El Diablo Records.
Their determination takes them to their first album, which bares their name. After a year of recording and relentless work, it sees light of day in October 2019. A rock-hard 9 track album, spiced up with fuzz and awesome guests on vocals : Bonnie Bloomgarden from Death Valley Girls, Gabriel Ravera from Mephistofeles, Marko from Watkins / 7 Days Before & Eddie from Trailer.
Available on 25.10.19 at : Slice of Wax Records : 3 versions of coloured vinyl, silkscreen printed covers & El Diablo Records : CD and K7, all in limited editions.
For fans of DFA1979, Queens Of The Stone Age, Ty Segall...
0 Comments
Tweet
---
Thursday, December 19, 2019 - Posted by Karim Benamor, in Albums, Vidéo, Communiqués de presse
Surprise ! About five years after the release of 'Enter Dark Places' (2015, Mighty Music), French female-fronted metal band
UNSAFE
just officially released its brand new full-length album called 'Mankind' on Digital exclusive through Bandcamp and the main legal services (Apple Music, Amazon, Deezer, Spotify...).
In addition to the official release-news and while the album is also planned for a physical release on January 2020, 'Mankind' is also available right now for full-streaming on bandcamp.
"The new album 'Mankind' manages to gather everything which makes the strength of the band, a catchy music with songs that people can remember from the first listening and won't forget. Most efforts have been made for the composition of the tracks, mixing more complex songs with more simple ones, searching for the good melody and the groove for most of the riffs.
The vocals have also an important place in this album, they must bring their final touch to the songs. The lyrics focus on themes such as the destruction of our planet, overconsumption, the loss of values, the rise of individualism and selfishness.."
...For the record...
Formed in 1998 by Stéphanie Nolf (bass) and Lionel Faucher (guitar), UNSAFE took advantage of a long experience of the underground scene to improve its style, having the privilege to share the stage with Napalm Death, Textures, Crucified Barbara, Eluvetie, NASUM, No Return, Hacride, Lofofora, Mass Hysteria, Nostromo, Execution …
8 recordings (3 demos & 5 albums) compose the discography of the band.
Three new musicians -Xavier Garrabos (Drums), Luke Perry (Guitar), Christophe Vivier (Bass)- came to complete the line up and add their experience and personal touch to improve the music of Unsafe.
For fans of Lamb Of God, Machine Head, Pantera...
0 Comments
Tweet
---
Thursday, December 19, 2019 - Posted by Rock'N'Growl, in Albums, Vidéo, Communiqués de presse
Italian Hard Rock/Modern Metal band, GAME ZERO, have announced the release of their second album 'W.A.R. - WE ARE RIGHT' on February 28th, 2020 via ART GATES RECORDS.

The cover artwork has been designed by Fabio Timpanaro (Deathstars, Ancient, The Foreshadowing); visual concept by Alessandro 'Alexincubus' Pallotta.
Tracklist as follows:1. We Are Right
2. Goodbye
3. You've Got To Move On
4. Don't You
5. Believe
6. The Ghost
7. Compromise
8. The Stranger
9. Blow Me Away
10. You Choke Me
11. Lying
12. Full of Nothing
'W.A.R. - WE ARE RIGHT' has been recorded at The Fog Studio 2.0/Studio Compresso mixed and produced by Antonio Aronne, mastered at Elephant Mastering by Riccardo Parenti. Vocals Production by Enrico 'Erk' Scutti.
GAME ZERO is:
Mark Wright - Vocals, Rhythm guitars
AlexIncubus - Lead guitars
Dave J - Drum
Acey Guns - Bass guitar
GAME ZERO is a modern metal band formed back in 2013 who combine classic and modern metal elements creating songs with powerful riffs and evocative melodies. Introspective and intimate lyrics with a huge, unique sound create a well distinctive band's trade mark. Founded by AlexIncubus (former Theatres des Vampires) and Mark Wright, the band recorded and published its first album "Rise" in 2015 with the label Agoge Records.

The first single 'The city with no ends' was selected and included in the soundtrack of the animated feature 'East end', released in 2017 in Italian cinemas and screened at major European film festivals such Cannes Film Festival. 'The city with no ends' music video got several awards overseas, ranking in the top spots of the film festival in Miami and Los Angeles (USA).

Between 2016 and 2017 GAME ZERO did their first European tour sharing the stage with bands like Sabaton and Equilibrium. On July 2018 GAME ZERO played at Faine Misto Festival, with many artists like the Queen of Metal Tarja Turunen, The Rasmus, Oomph, Betraying the Martyris, Amaranthe, Dope, Vader, Infected Rain and many more. On March 2019 GAME ZERO played as main support for Amorphis plus some shows in Latvia.
GAME ZERO have signed a contract with Art Gates Records (Spain) who will release their new album 'W.A.R. - WE ARE RIGHT' in February 2020.
www.gamezeroband.com
www.facebook.com/gamezeroband
www.instagram.com/gamezeroband
www.artgatesrecords.com
0 Comments
Tweet
---
Thursday, December 19, 2019 - Posted by Target Records, in Albums, Communiqués de presse
THE GRENA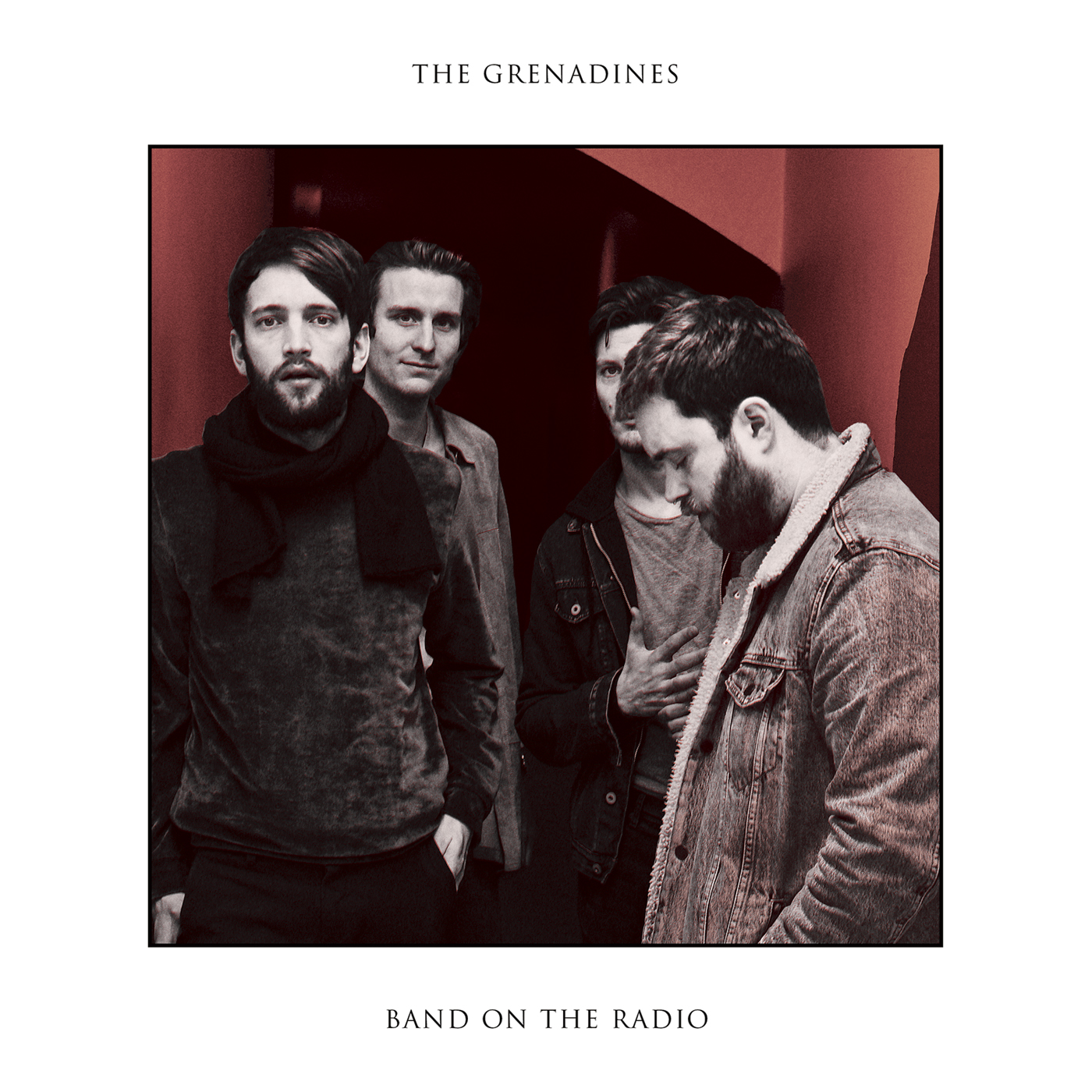 DINES
Band On The Radio (album)
Target Records
27 March 2020
Highway Hymns and late summer tunes

The Grenadines is ready with their second full-length record 'Band on The Radio' on CD & LP.

In the 3,5 years since releasing their debut album, The Grenadines have been writing and recording new material. On the debut album there were two dogmas: Do not say no to ideas, and let the recordings and songwriting happen quick and instantly. The dogmas has been put aside and the band have worked in depth with song and text writing and experimented with the recordings until the right sound was there. The result is a more detailed and mature album.

On this new release, the Copenhagen based band is leaning towards the big rock and folk heroes such as Bruce Springsteen, Neil Young, Mark Knopfler among others.
The lyrics' point of departure is the calm and resilient man in the midst of the changing and uncertain time in the world. Directed at an indisputable and universal truth: we live in a tiny fraction of eternity. Therefore, according to The Grenadines, you owe world to reflect on things that are bigger than yourself and more than now and here.


The music is grounded and straightforward, and the mix of ballads, highway hymns and late summer tunes sends references across the history of rock music. The listener of classical rock will undoubtedly be drawn in by The Grenadines' aesthetics.

Together with bassist Dennis Debannic and guitarist / producer Kasper Ejlerskov Leonhardt, the band with the two lead singers Laurits Emanuel and Morten Fillipsen has made an album as a unified band - an album made for the car radio driving 70 mph on the highway.

Web:
www.facebook.com/thegrenadinesband/
www.thegrenadines.dk/
0 Comments
Tweet
---