Albums
les NEWS de la ZanZanA, l'Emission MeTaL de RTCI
>
Albums
Thursday, December 19, 2019 - Posted by Rock'N'Growl, in Albums, Vidéo, Communiqués de presse
Italian Hard Rock/Modern Metal band, GAME ZERO, have announced the release of their second album 'W.A.R. - WE ARE RIGHT' on February 28th, 2020 via ART GATES RECORDS.

The cover artwork has been designed by Fabio Timpanaro (Deathstars, Ancient, The Foreshadowing); visual concept by Alessandro 'Alexincubus' Pallotta.
Tracklist as follows:1. We Are Right
2. Goodbye
3. You've Got To Move On
4. Don't You
5. Believe
6. The Ghost
7. Compromise
8. The Stranger
9. Blow Me Away
10. You Choke Me
11. Lying
12. Full of Nothing
'W.A.R. - WE ARE RIGHT' has been recorded at The Fog Studio 2.0/Studio Compresso mixed and produced by Antonio Aronne, mastered at Elephant Mastering by Riccardo Parenti. Vocals Production by Enrico 'Erk' Scutti.
GAME ZERO is:
Mark Wright - Vocals, Rhythm guitars
AlexIncubus - Lead guitars
Dave J - Drum
Acey Guns - Bass guitar
GAME ZERO is a modern metal band formed back in 2013 who combine classic and modern metal elements creating songs with powerful riffs and evocative melodies. Introspective and intimate lyrics with a huge, unique sound create a well distinctive band's trade mark. Founded by AlexIncubus (former Theatres des Vampires) and Mark Wright, the band recorded and published its first album "Rise" in 2015 with the label Agoge Records.

The first single 'The city with no ends' was selected and included in the soundtrack of the animated feature 'East end', released in 2017 in Italian cinemas and screened at major European film festivals such Cannes Film Festival. 'The city with no ends' music video got several awards overseas, ranking in the top spots of the film festival in Miami and Los Angeles (USA).

Between 2016 and 2017 GAME ZERO did their first European tour sharing the stage with bands like Sabaton and Equilibrium. On July 2018 GAME ZERO played at Faine Misto Festival, with many artists like the Queen of Metal Tarja Turunen, The Rasmus, Oomph, Betraying the Martyris, Amaranthe, Dope, Vader, Infected Rain and many more. On March 2019 GAME ZERO played as main support for Amorphis plus some shows in Latvia.
GAME ZERO have signed a contract with Art Gates Records (Spain) who will release their new album 'W.A.R. - WE ARE RIGHT' in February 2020.
www.gamezeroband.com
www.facebook.com/gamezeroband
www.instagram.com/gamezeroband
www.artgatesrecords.com
0 Comments
Tweet
---
Thursday, December 19, 2019 - Posted by Target Records, in Albums, Communiqués de presse
THE GRENA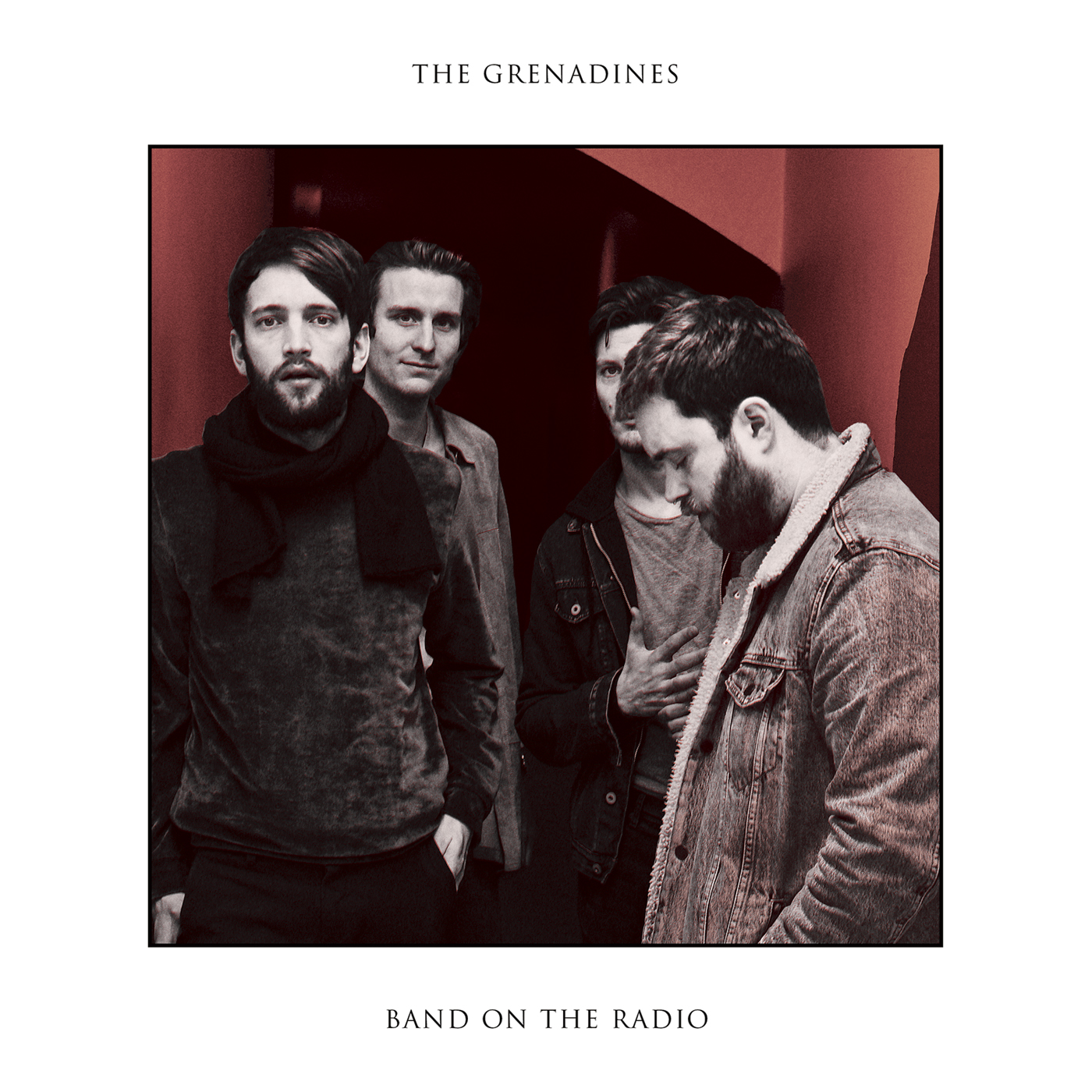 DINES
Band On The Radio (album)
Target Records
27 March 2020
Highway Hymns and late summer tunes

The Grenadines is ready with their second full-length record 'Band on The Radio' on CD & LP.

In the 3,5 years since releasing their debut album, The Grenadines have been writing and recording new material. On the debut album there were two dogmas: Do not say no to ideas, and let the recordings and songwriting happen quick and instantly. The dogmas has been put aside and the band have worked in depth with song and text writing and experimented with the recordings until the right sound was there. The result is a more detailed and mature album.

On this new release, the Copenhagen based band is leaning towards the big rock and folk heroes such as Bruce Springsteen, Neil Young, Mark Knopfler among others.
The lyrics' point of departure is the calm and resilient man in the midst of the changing and uncertain time in the world. Directed at an indisputable and universal truth: we live in a tiny fraction of eternity. Therefore, according to The Grenadines, you owe world to reflect on things that are bigger than yourself and more than now and here.


The music is grounded and straightforward, and the mix of ballads, highway hymns and late summer tunes sends references across the history of rock music. The listener of classical rock will undoubtedly be drawn in by The Grenadines' aesthetics.

Together with bassist Dennis Debannic and guitarist / producer Kasper Ejlerskov Leonhardt, the band with the two lead singers Laurits Emanuel and Morten Fillipsen has made an album as a unified band - an album made for the car radio driving 70 mph on the highway.

Web:
www.facebook.com/thegrenadinesband/
www.thegrenadines.dk/
0 Comments
Tweet
---
Thursday, December 19, 2019 - Posted by Target Records, in Albums, Communiqués de presse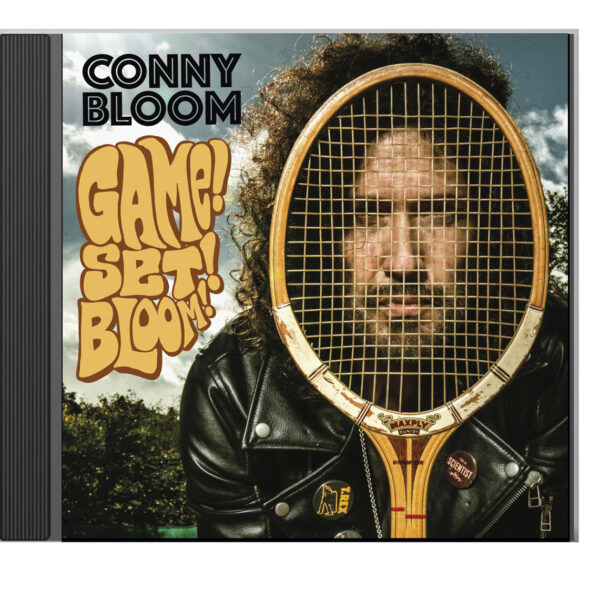 CONNY BLOOM
Game! Set! Bloom! (Album)
13 March 2020
ELECTRIC BOYS FRONTMAN READY WITH A BRAND NEW SOLO ALBUM
He's got an unmistakable and natural rock star swagger, yet at the same time he's a salt of the earth kind of guy. That's Conny Bloom, one of the most charismatic frontman in Swedish rock music.
As a teenager Bloom, born Ulf Conny Blomqvist in Stockholm 1964, learned his trade in bands such as Road Rats and Neon Rose but found success and fame in the late 80s as the centre of attention influential groove rock combo Electric Boys, with whom he got intense MTV play, hit the Billboard charts and reached # 1 on the Swedish sales charts with the latest album "The Ghost Ward Diaries". Conny was also catapulted to success in the 00s, when he played guitar for the Finnish rock legends Hanoi Rocks for 4 1/2 years. However, as a solo artist he's doing something completely different.
On his two latest albums, he's singing in Swedish. Musically and lyrically you could put him in the tradition of, say, Pugh Rogefeldt and Stefan Sundström, storytelling folk rock with traces of psychedelia, funk, and 60s pop.
As a songwriter, Conny Bloom moves between seriousness and humour. He has a unique way with words, he sings the way he talks and there's no reason to doubt him since that swagger of his means he always walk the talk.

0 Comments
Tweet
---
Saturday, November 16, 2019, in Albums, Vidéo, News
Découvrez la nouvelle vidéo de BOKASSA "Charmed & Extremely Treacherous" :
Ce titre est extrait du nouvel album "Crimson Riders" deuxième album studio du groupe de rock norvégien. L'album est sorti le 21 juin 2019 via Kings Of Stonerpunk et MVKA.
Bokassa seront en concert à Paris le 13 décembre prochain/ Backstage O Sullivan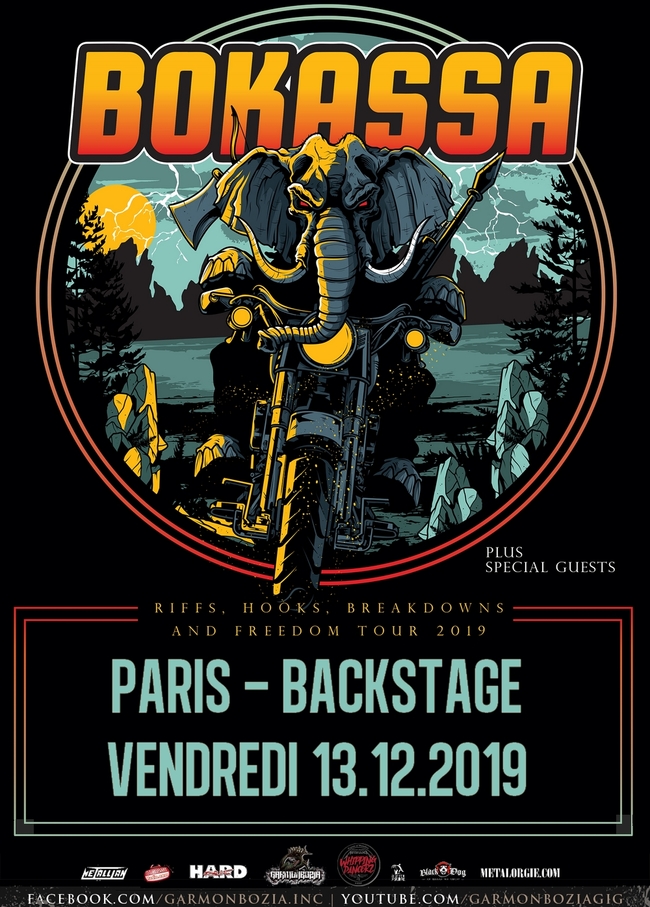 0 Comments
Tweet
---
Friday, October 09, 2015, in Albums, Vidéo, News
Up and coming modern progressive metal outfit NOVELISTS have released the official lyric video for their brand new single, 'The Lichtenberg Figure'. Surf to http://geni.us/LichtenbergFigureVideo
The song comes off the band's eagerly awaited debut album, »Souvenirs«, on November 6, 2015 via Arising Empire.
Also watch the music video for 'Voyager' at this location:
Recently the band released a guitar play through video for their current single, 'Gravity':
Check out the music video for 'Gravity' at this location:
»Souvenirs« was mixed and mastered under the masterful watch of NOVELISTS bass player Nicolas Delestrade (BETRAYING THE MARTYRS) at NDSE Recordings and will feature guest appearances by Pierre Danel (KADINJA), Lotti Holz and Plini Roessler-Holgate (PLINI). Find the cover artwork created by the band's gifted guitarist, Charly Kelevra, below.
NOVELISTS will be touring heavily in support of their upcoming debut release. Scroll down for a full list of current live shows. More dates to be announced soon.
»Souvenirs« will be released in a lavish digipak including 2 bonus tracks and will contain the following tracks:
1. Inanimate
2. Earth Grazer
3. Gravity
4. Antares
5. Ouroboros
6. Black Lights
7. Voyager
8. Muchos Touché
9. Echoes feat. Pierre Danel
10. 5:12 AM feat. Plini Roessler-Holgate & Lotti Holz
11. The Lichtenberg Figure
12. Souvenirs
+ 2 Bonus Tracks
NOVELISTS on tour
07.10. DE Wiesbaden - Schlachthof
08.10. DE Köln - MTC
09.10. LU Luxembourg - Rockbox
10.10. FR Lyon - Peniche La Marquise
11.10. DE Stuttgart - Kellerklub
12.10. DE Schweinfurt - Alter Stattbahnhof
13.10. CH Zürich - Dynamo
15.10. DE Dresden - Scheune
16.10. AT Wien - 3 Raum – Arena
17.10. DE München - Backstage Club
30.10. UK Bridgend - Hobos
31.10. UK Leeds - Milo Bar
01.11. UK London - The Black Heart
02.11. UK Sheffield - Corporation
03.11. UK Newcastle - Trillians
04.11. UK Stoke On Trent - Bunker 13
NOVELISTS is:
Matt Gelsomino - vocals
Florestan Durand - guitar
Amael Durand - drums
Charly Kelevra - guitar
Nicolas Delestrade - bass
0 Comments
Tweet
---